Expert-1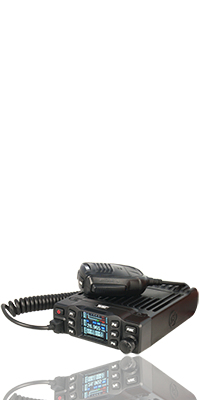 18 functions are available on demand with the Expert-1 at the touch of a button. No other CB device in our range has so many setting options.
There are a total of 5 different menus through which the functions can be set. The 6 function keys can be assigned 3 times.
The device has DTMF and optionally CTCSS / DCS.
Equipment
LCD display with 3-way adjustable brightness
Squelch
RFG – signal reception sensitivity
SCAN – channel search
DW – two-channel monitoring
DTMF (transmission coding)
HiCUT – signal optimizatio
NB – Noise Blanking
38 CTCSS / 104 DCS (optional)
Priority channel 9/19
Switching between AM / FM or UK / EC and channel search
Frequency band selection (DE / PL / EC / EI / UK / MEM)
Roger Beep sound sequences programmable
External additional loudspeaker connection
Microphone with channel selection buttons
6 program buttons can be assigned 3 functions each
DC 12 V connection
Scope of delivery
1 x TEAM Expert-1 Full Multi Norm with microphon
1 x power supply cable
1 x substructure assembly set
1 x instruction manual
1 x declaration of conformity
Dimensions: W 104 x H 24,5 x D 108 mm (case)
Weight : 670 g without microphone / 815 g with microphone
Connections: microphone: RJ-45; antenna: PL
Item No. : CB3217 CB with CTCSS/DCS
Item No. : CB3215 CB without CTCSS/DCS
Versions
Expert-1 CB Full Multi Norm
CB3217 with CTCSS/DCS
CB3215 without CTCSS/DCS
DE : 80 channels FM 26.565 – 27.405 MHz / max. 4 W and 40 channels AM 26.965 – 27.405 MHz / max. 4 W
EC : 40 channels FM 26.965 – 27.405 MHz / max. 4 W
EI : 40 channels FM 26.965 – 27.405 MHz / max. 4 W and 40 channels AM 26.965 – 27.405 MHz / max. 4 W
PL : 40 channels FM 26.960 – 27.400 MHz / max. 4 W and 40 channels AM 26.960 – 27.400 MHz / max. 4 W
UK : 40 channels FM 26.60125 – 27.99125 MHz / max. 4 W and 40 channels FM 26.965 – 27.405 MHz / max. 4 W
MEM : Frequency bank with 8 CB channels, freely selectable
Country approvals: AT, BG, CH, CY, CZ, DE, EE, ES, FI ,FR, GB, GR, HU, IE, IS, IT, LT, LU, LV, MT, NL, NO, PT, PL, RO, SE, SI, SK
MEM : Frequency bank with 8 CB channels, freely selectable
Accessories